UCSB Beach Chronologic Sequence, April 1972 - January 2020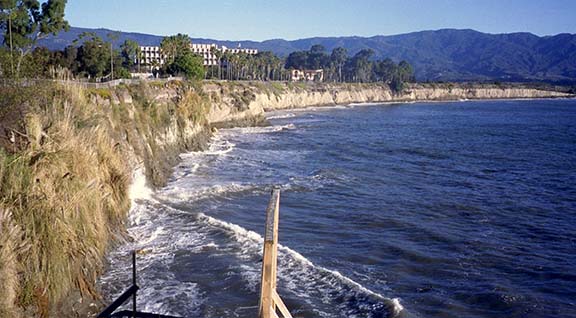 UCSB Beach, 10 January 2001. 9 am, +7.1 ft high tide. Waves are breaking against the cliff and removing previously accumulated talus. Jetsom, flotsam, and clumps of kelp contribute to abrasion and erosion of the cliff face.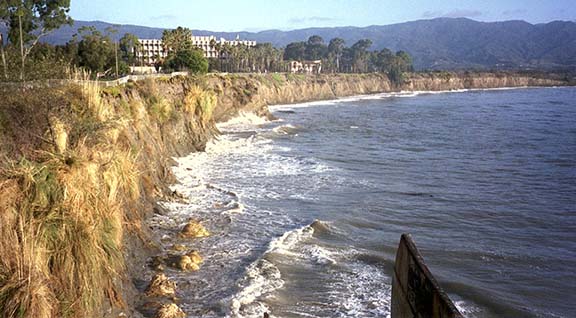 UCSB Beach, 12 February 2001. 08:30 am, +4.9 ft high tide. Waves striking seacliff. Note the clumps of vegetation that have fallen from the cliff as a result of erosion of their part of the cliff.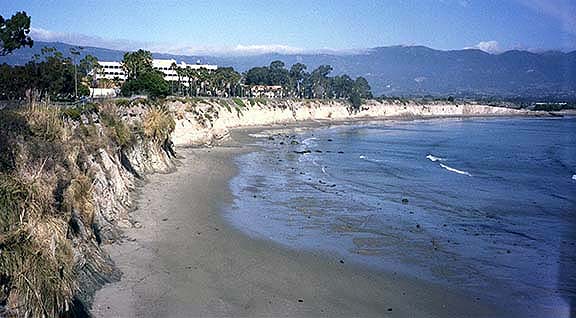 UCSB Beach, 13 February 2001. 12:34 pm, -0.2 ft low tide. The clumps of vegetation that had fallen from the cliff at high tide have been removed by subsequent wave action.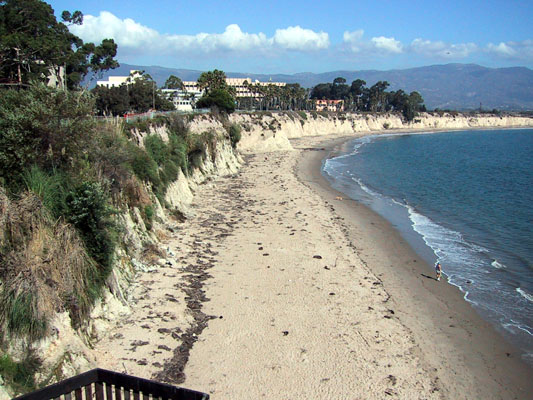 UCSB Beach, 28 October 2001, 10:30 am, +2.6 ft. high tide. Beach following many weeks of benign fall weather. High tide line has not reached the base of the cliffs in several months, judging from the amount of talus that has accumulated at there. Compare with June 2000. ©AGS 2001.
Back to 2000 Images | Go to 2002 Images | Return to Index Page