UCSB Beach Chronologic Sequence - April 1972 to January 2020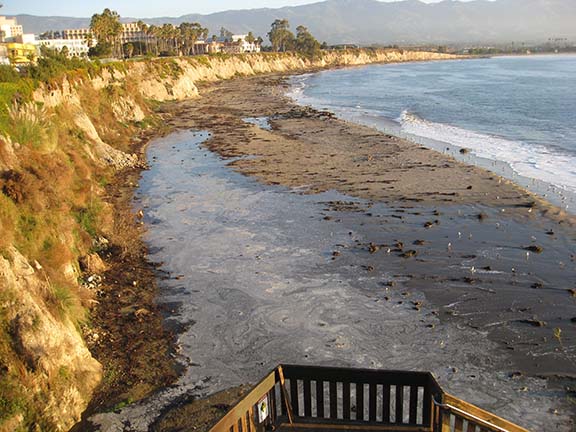 UCSB Beach, 7 January 2012. 7:51 am, +6 ft high tide. The sea is washing over parts of the beach and ponding against the sea cliff.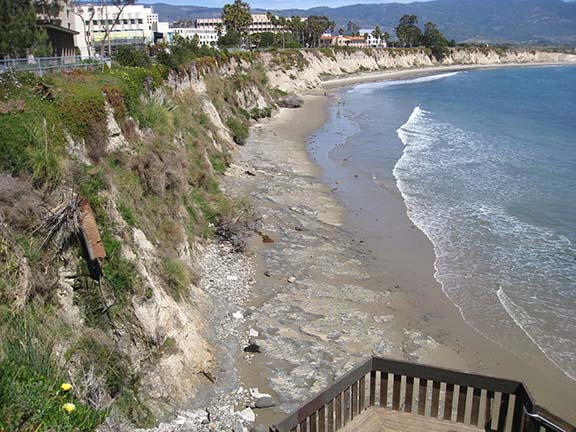 UCSB Beach 27 March 2012. 11:20 am, +2 ft rising tide. Almost all of the sand present in January has been eroded away, leaving the bedrock platform exposed.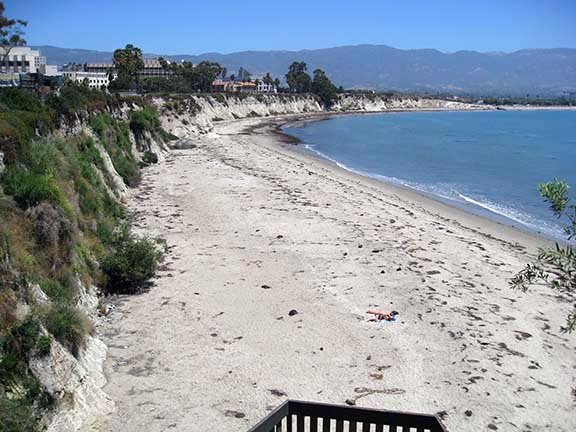 UCSB Beach, 27 June 2012. 11:03 am, +1.5 ft rising tide. The sand has returned.
Previous page 2011 | Next Image 2013 | Return to Index Page