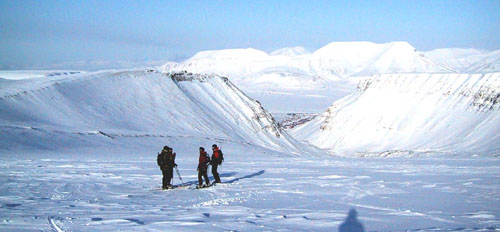 View northwest from Lars glacier, to Longyearbyen which is visible in the slot between Plateau
Mountain behind the skiers and Mine #3 Mountain on the right. Advent Fjord is behind and north of the town.
Longyearbyen is the principal center of habitation on Spitsbergen, the largest island of the
archipelago of Svalbard, which is international territory and is administered by Norway.