Use Back Space Arrow to Return to Narrative| Return to Home Page | Return to Gallery Page
Nordbukta Camp - at the north end of Jan Mayen
All photographs by Sylvester, 16 August 1973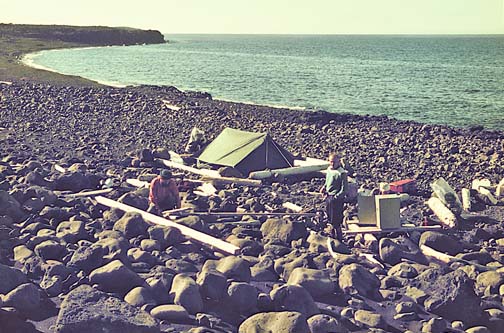 Nordbukta means "North Bay". As such, it is not much of a bay.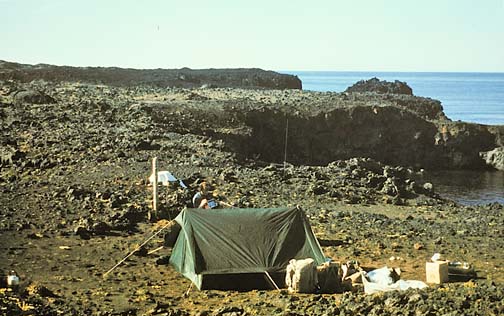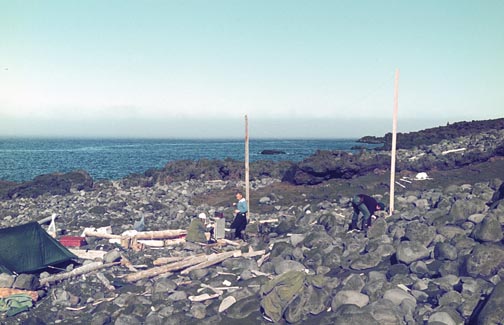 We set up two driftwood logs for radio antenna masts.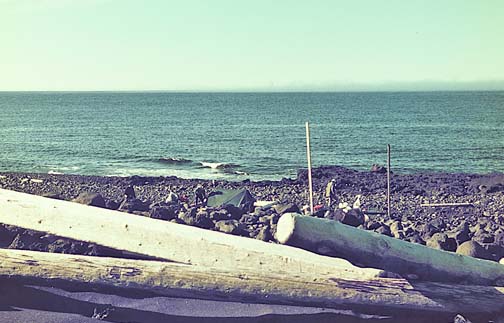 Two types of driftwood are found on Jan Mayen (Johannsen, 1982): sawn logs which are mostly pine (Pinus spp), and drift logs (mostly Larix spp) from northern Siberia. All driftwood is generally less than 500 years old.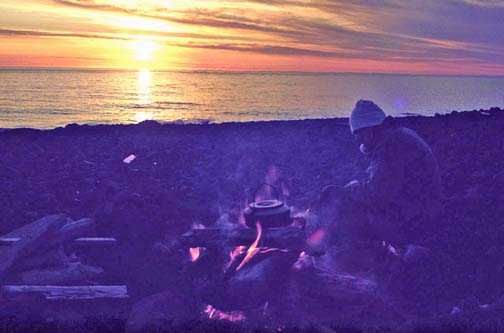 Sunrise at Nordbukta is coffee-brewing time.
Use Back Space Arrow to Return to Narrative| Return to Home Page | Return to Gallery Page