Use Back Space Arrow to Return to Narrative| Return to Home Page | Return to Gallery Page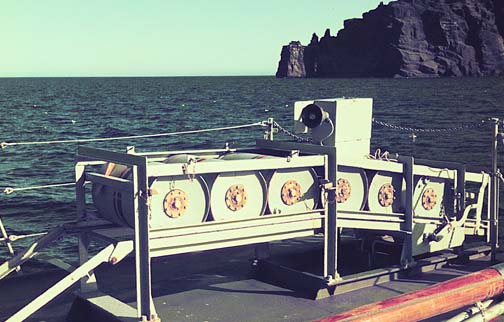 Depth charges positioned in a rack to jettison on command at pre-determined positions at sea. Their explosions will provide the seismic energy source for the seismic survey.
Three single-component seismometers set to record NS, EW horizontal and vertical components of seismic displacement on basalt at Nordbukta, Jan Mayen. The two sticks form an arrow that points north.
Use Back Space Arrow to Return to Narrative| Return to Home Page | Return to Gallery Page