Use Back Space Arrow to Return to Narrative| Return to Home Page | Return to Gallery Page
Beerenberg
All photographs by Sylvester, 16 August 1973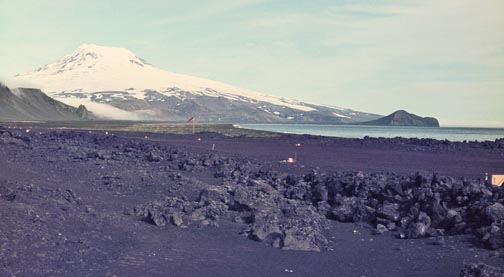 View northeast of Beerenberg from the southeast side of Jan Mayen across airstrip. Beerenberg on the left and the recent volcanically active island, Eggøya, on the right.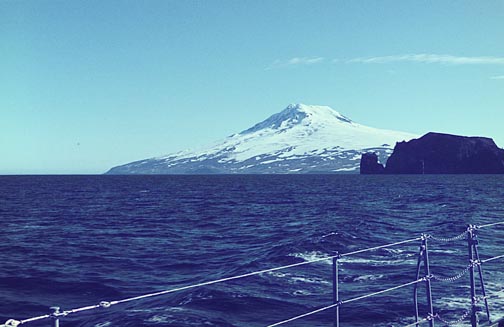 View east from northwest side of Jan Mayen of Beerenberg.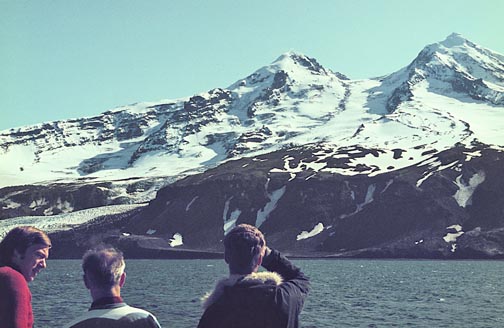 West side of Beerenberg with Weyprecht glacier issuing from Sentralkrater, the summit crater on the mountain.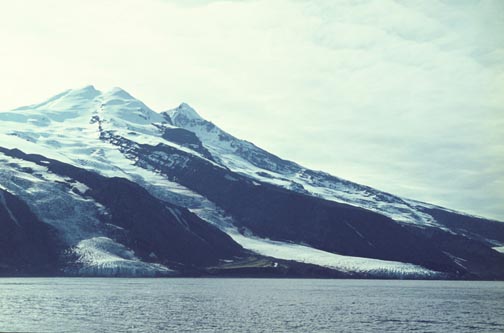 Sven Foyn, Kjerulf, and Weyprecht glaciers descent from Beerenberg to the sea on the northwest side of Beerenberg.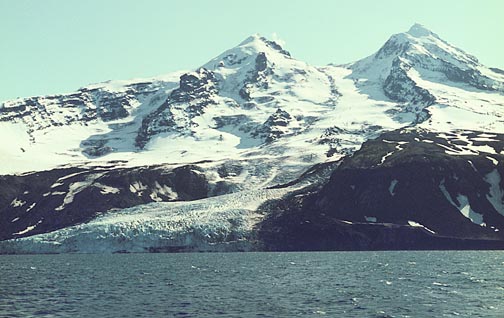 Weyprecht glacier descends from Sentralkrater 2240 m to the sea on the west side of Beerenberg.
Use Back Space Arrow to Return to Narrative| Return to Home Page | Return to Gallery Page