Wesley Herbert Pritchard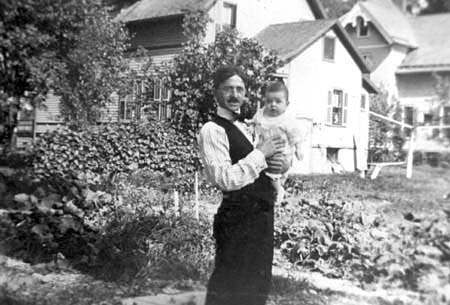 Wesley Herbert Pritchard and daughter Jane Moye Pritchard, Homer, New York, about 1921.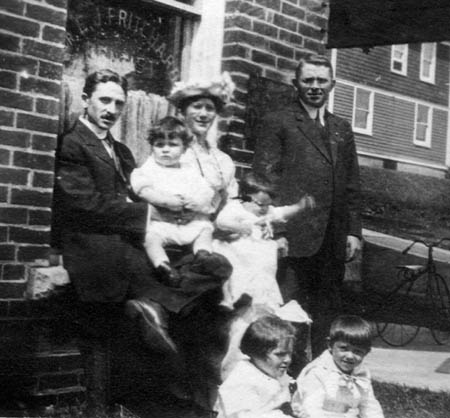 Wesley Herbert Pritchard (left) with his sister-in-law, Mertie Cady Pritchard, and his brother, Edson J. Pritchard. Wesley holds his son, Arthur Herbert, and Mertie holds her daughter, Grace. Seated on the ground (left to right) are Dorothy Gibbs Pritchard, daughter of Wesley, and Walter, son of Mertie and Edson. Photograph in front of Edson's dental office in Hancock, NY, about 1914.
Back to Main Page | Back to Pedigree Chart
---
Arthur Gibbs Sylvester
615 N. La Patera Lane
Goleta, CA 93117-1506
sylvester@geol.ucsb.edu