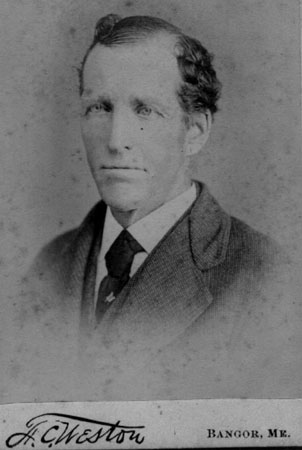 Andrew Jackson Kimball at about the age of 50 years.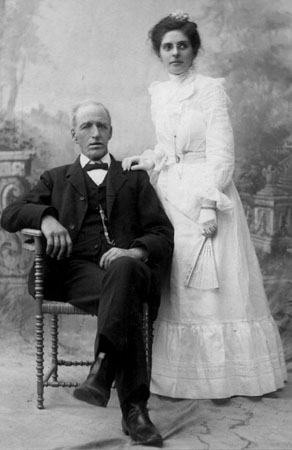 Andrew Jackson Kimball and his daughter Ruth Gilman Kimball. If she is in her wedding dress, and if this is taken on her wedding day, then Andrew Jackson is about 68 years in this photo.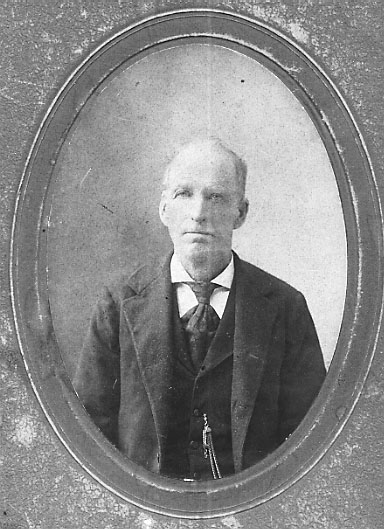 Andrew Jackson Kimball, b. 6 April 1836 Hermon, ME; d. 7 March 1914 Hermon, ME. Son of Nehemiah Kimball and Hannah Carter; marr. (1) Elmira Pickard 13 October 1866; father of Ruth Gilman Kimball.
Back to Main Page | Back to Pedigree Chart
---
Arthur Gibbs Sylvester
615 N. La Patera Lane
Goleta, CA 93117-1506
sylvester@geol.ucsb.edu